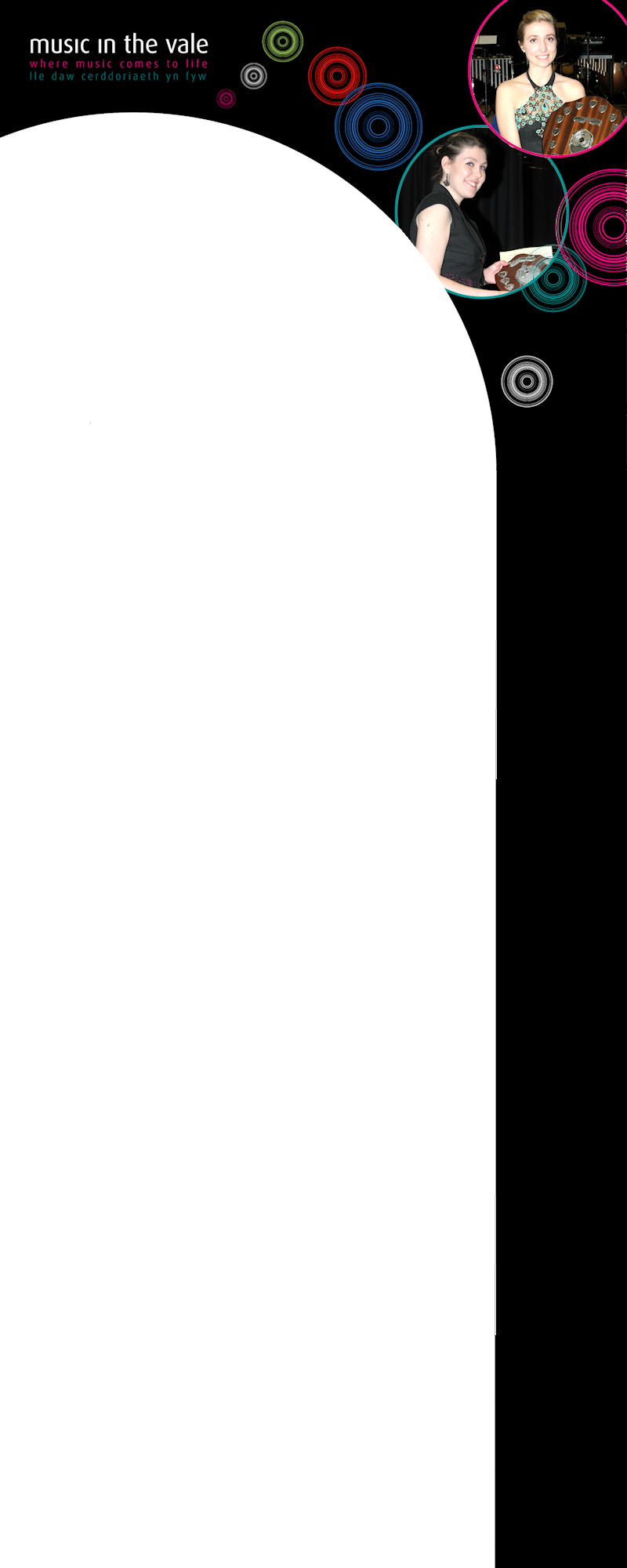 2010
Music in the Vale has been very fortunate to have had the support from the Adjudicators listed below in 2010.


We are looking for new Adjudicators each year and would welcome anyone who may be interested to contact us.
Adjudicators' Details
Patricia O'Neill was born in South Wales and educated at Cardiff University, Royal College of Music, The Welsh National Opera Training scheme, and The National Opera Studio in London.
Awards:
Young Welsh Singers' Competition; Peter Stuyvesant Scholarship; Prize winner at the 'Bel Canto Concours' in Belgium; Osborne Roberts Blue Ribband; Countess of Munster Scholarship; Sir David James Scholarship; Finalist in The Kathleen Ferrier Competition; Best Female Singer R.C.M.
Opera and Singing Career:
1973: Glyndebourne Opera Chorus; 1974: 'Dalinda' in Ariodante for Handel Opera Company. 1980: joined the English National Opera as Principal Soprano singing Mimi, (La Boheme); Gilda (Rigoletto); Zerlina (Don Giovanni); all three heroines in 'The Adventures of Mr. Broucek; Euridice (Orfeo); Title Role in Patience; Xenia (Boris Godonov) and Marzelline (Fidelio). Toured with E.N.O. to America; singing Gilda in New Orleans and Patience at the Metropolitan Opera House in New York.
Scottish Opera: Adina (L'Elisir D'Amore); Amor (L'Egisto); Bella (Midsummer Marriage/Tippett). Toured with the company to Germany and Venice. Doyle Carte: Mabel (Pirates of Penzance) on tour and at the Savoy Theatre in London. Opera North: Bella (Midsummer Marrage' Tippett).
Thames Television: Bella in the film version of the Opera.
Flanders Opera Belgium: Mimi (La Boheme) at Antwerp and Ghent.
Other Companies:- Birmingham Touring Opera: Mimi & Alice (Falstaff); Carl Rosa: Rosalinda in Die Fledermaus; Crystal Clear Opera: Madam Butterfly UK Tour.
Concerts & Broadcasts: Concerts throughout UK.
Concert & Recitals at the Purcell Room, Festival Hall, Albert Hall and Barbican in London; St.David's Hall Cardiff, Brangwyn Hall Swansea, and abroad in Israel and Belgium, with all major orchestras. Concert Performance of 'Medea' at the Barbican with Grace Bumbry.
Regular broadcasts on Welsh Television & Radio; BBC, S4C and HTV' Radio 3 Lieder Recitals; Radio 2 'Friday Night is Music Night'.
Vocal Tutor & Consultant:
Patrica has been a vocal tutor for over 25 years, working with students throughout Wales at all levels. She was also a tutor at Cardiff University and currently teaches at Howells School, Llandaff. She has been Vocal Consultant on several programmes on S4C including 'Datganiad', the Opera 'The Little Sweep'(Britten) and 'Cerdd Y Cymru'.
Patricia is the Producer of 'Andrew O'Neill Cabaret Awards' and 'Can You Sing?' and was awarded 'Woman of the Year'2008 by the Porthcawl & District Council for her work on 'Can You Sing' and an Award for Contribution to Music in the Area.
In 2009 Patricia produced 'Can You Sing' again with the Final at the Riverfront Theatre in Newport, and was a Tutor on the Summer Opera Course in Carmona in Spain. In the Summer of 2010, she will run an International Opera Summer School in Porthcawl, with an International staff and return to lecture in Seville.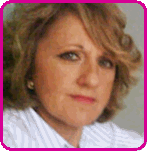 Henry Newman

Born in Birmingham, at age thirteen he saw the film "The Great Caruso" five times and dreamed of one day becoming an opera singer. He trained as a teacher/lecturer in arts & crafts and taught for eleven years whilst having singing lessons from the exceptionally gifted amateur soprano, Winifred Tandy.
Henry began his professional singing career in extra chorus at The Royal Opera House, which lead to full time chorus at Welsh National Opera and an eventual principal contract. He performed over thirty major roles with W.N.O. and numerous other roles in all the major Opera Houses in the U.K.

His most memorable roles being:
With W.N.O: Dons Giovanni, Pasquale, Fernando (Fidelio), Alfonso, Scarpia, Marcello, Germont Père, Noye, Escamillo and Zurga. With Opera North: Papageno & Speaker (Magic Flute), Riccardo (I Puritani). With Scottish Opera: Tobias Mill (The Marriage Contract), Yamadori, Donald (Billy Budd). With English National Opera: The Brother, Dr. Faust (Busoni) and Sharpless. The Royal Opera House: Morales (Carmen), Glyndebourne, Starek (Jenufa), Starveling (A Midsummernight's Dream), Carl Rosa Opera, Wilfred (The Yeomen Of The Guard) and Willis (Iolanthe).
Over his career, Henry has also performed numerous other roles with various Opera Companies in U.K. and abroad including World Premiers: Peter Jack (The Servants - William Mathias), Craig (The Journey - John Metcalf), Akela/Captain (Baa Baa Blacksheep - Michael Berkley), Glyn Roberts (The Tower - Alun Hoddinot) and most recently Dennis "When She Died" (Princess Diana) for T.V. by Jonathon Dove.
His principal roles in complete opera recordings are: Hugh The Drover (Cond. Sir Charles Groves), La Traviata (Riccardo Muti), Amica (Kees Bakels), Guntram (Sir John Pritchard).

Robin Stowell :
Is a Professor of Music at Cardiff University. Educated at the University of Cambridge (MA, PhD) and at the Royal Academy of Music, where he was Leverhulme Scholar, he made his London solo debut as a violinist at the Purcell Room in 1974 and has performed throughout the UK as a soloist and chamber musician. He was also for many years a regular member of the renowned period-instrument ensemble The Academy of Ancient Music, and he has participated in numerous radio and television broadcasts and commercial recordings. He is currently leader of the Welsh Sinfonia and various festival orchestras and ensembles, and he has played regularly with the Orchestra of Welsh National Opera. He was elected ARAM in 1990.
Robin is also well known as an examiner, adjudicator, author and editor. His book Violin Technique and Performance Practice... (Cambridge University Press, 1985) was a pioneering work in its field, and he has since published widely on issues of performance practice, organology, music of the 'long 18th century', chamber music and string playing in general. His other major publications include The Early Violin and Viola: a practical guide (CUP, 2001) a monograph on Beethoven's Violin Concerto (CUP, 1998), and a co-authored volume (with Colin Lawson) on historical performance (CUP, 1999), the first of a series of which he is a co-editor. He is editor/principal contributor for three Cambridge Companions (to the Violin (1992), the Cello (1999) and the String Quartet (2003)), Performing Beethoven (CUP, 1994), and The Violin Book (Balafon/Outline Press, 1999). He is currently preparing contracted work for the university presses at Cambridge and Yale, as well as for publishers in Italy and Poland, is a regular contributor to several music journals such as Early Music and The Strad, and serves on the Editorial Boards for the collected editions of works by Francesco Geminiani and Henryk Wieniawski.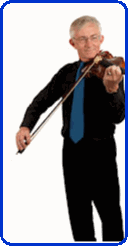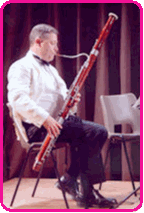 Chris Vale :
Christopher Vale studied at the Royal College of Music under Kerry Camden. He achieved the highest College Grade, and won the Arthur Somerville Bassoon Prize.
He gained his A.R.C.M. in Bassoon and A R C M (teachers dip) in Piano.
He is at present Sub- principal Bassoon doubling Contra at Welsh National Opera. Previous to this he was principal Bassoon with the New Sadlers Wells Opera, also principal Bassoon for Orchestral Services, involving work with the Cuban, Australian and Houston Ballet Companies.
His Contra work has included Welsh National Opera productions of Wozzeck, and the Wagner Ring Cycle, Salome and Elektra. He has played Contra bassoon for the Sadlers Wells Royal Ballet. He is also on call for extra work with the BBC National Orchestra of Wales, the Bournemouth Symphony Orchestra and the Liverpool Philharmonic Orchestra, Orchestra of St Johns Smith Square, and has recently been working for S4C film music and BBC Radio Four on both Bassoon and Contra - Bassoon.
Christopher teaches bassoon and piano at the Cathedral School Llandaff, as well as working at the Royal Welsh College of music and drama as Contra bassoon Tutor. He has worked on music courses, and has run his own as director of Music for Fun, and The Rez a theatre residential school which puts a musical on in a week.
Christopher also has helped to start the training orchestra at the JMAS. He is involved as coach and conductor with the Welsh National Opera youth opera, performing The Mikado and Sweeney Todd. He worked on a newly commissioned youth opera called the Tailors Daughter by Brian Irvine and is involved as project Co-ordinator for The Young Players Project
Christopher takes part as a performer in MAX projects for WNO. `The Boy Who Went to the West Wind` by John Ohara and `The Real Princess` Helen Woods is taking opera to primary schools in England and Wales.
He has been Acting Head of the Junior Music and Access Studies at the Royal Welsh College of Music and Drama and now works on outreach projects at the College as well as being a MAX project co-ordinator for Welsh National Opera.
Photo by: Chris Stock