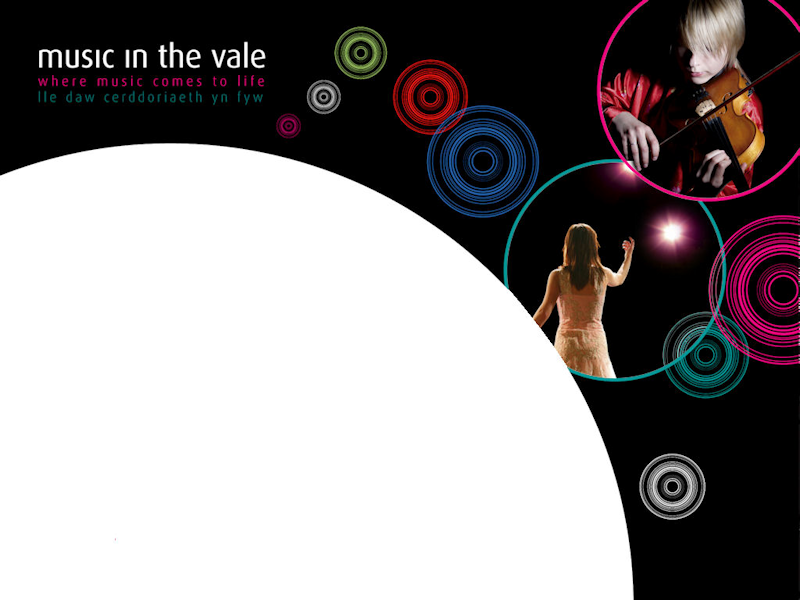 Adjudicators' Details
Music in the Vale has been very fortunate to have had the support from the Adjudicators listed below in 2016.


We are looking for new Adjudicators each year and would welcome anyone who may be interested to contact us.
2016
Elizabeth Donovan:
was born in Cardiff and was the 1998 winner of the Music in the Vale Young Singer of the Year award. In 2002 Elizabeth went on to win the Welsh Singer of the Year title and represented Wales at BBC Cardiff Singer of the World in 2003. A graduate of the Royal Northern College of Music she completed her studies at the National Opera Studio in London. Following this she became an Associate Artist at Welsh National Opera.


Operatic roles have included Blumenmädchen Parsifal, Erste Dame Die Zauberflöte, Echo Ariadne auf Naxos, Berta Il Barbiere di Siviglia, Héro Béatrice et Bénédict & Konstanze Die Entführung aus dem Serail - all for Welsh National Opera; Pamina Die Zauberflöte, Fiordiligi Così fan Tutte, Donna Anna Don Giovanni & Ortlinde Die Walküre - for Longborough Festival Opera; Norina Don Pasquale for Diva Opera; Konstanze The Seraglio - for English Touring Opera and Clorinda La Cenerentola for Scottish Opera.

On the concert platform, highlights include Oriana Amadigi at the Edingburgh Festival with the Northern Sinfonia; her BBC Proms debut a Brigitta Iolanta for WNO; Mozart Requiem at the Welsh Proms, St. David's Hall; Britten Spring Symphony at the Chester Festival with the Royal Liverpool Philharmonic Orchestra and Leila Les pêcheurs des perles for Chelsea Opera Group at the Queen Elizabeth Hall.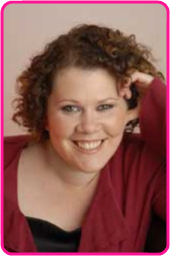 Patricia O'Neill
was born in South Wales, and educated at Cardiff University, Royal College of Music, The Welsh National Opera Training scheme, and The National Opera Studio in London, receiving numerous awards: Young Welsh Singers' Competition; Peter Stuyvesant Scholarship; Prize winner at the 'Bel Canto Concurs' in Belgium; Osborne Roberts Blue Ribbon; Countess of Munster Scholarship; Sir David James Scholarship; Finalist in The Kathleen Ferrier Competition. Best Female Singer R.C.M.
Patricia's full opera and singing career can be seen at http://patriciaoneill-wheatley.com/page4.htm and includes performing with Glyndebourne Opera Chorus; Scottish Opera; Opera North; Birmingham Touring Opera; Flanders Opera Belgium and the English National Opera as Principal Soprano and touring America, singing Gilda in New Orleans and Patience at the Metropolitan Opera House in New York. She has also performed in regular broadcasts on Welsh Television; B.B.C., S4C and H.T.V. and on Radio 3 Lieder Recitals and Radio2 'Friday Night is Music Night'.

Patrica has been a Vocal tutor for over 25 years, working with students throughout Wales at all levels. She was also a tutor at Cardiff University and currently teaches at Howells School Llandaff. She has been Vocal Consultant on several programmes on S4C including 'Datganiad' and Producer of 'Andrew O'Neill Cabaret Awards' and 'Can You Sing?' Singing competitions.

Patricial was awarded 'Woman of the Year' 2008 by the Porthcawl & District Council for her work on 'Can You Sing', and an Award for Contribution to Music in the Area, in 2009. In the summer of 2009 she was a Tutor on the Summer Opera Course in Carmona in Spain and in 2010, she ran an International Opera Summer School in Porthcawl, with an International staff and singers from all over Europe.

In Summer of 2011, she adjudicated at the Urdd National Eisteddfod, and once again directed the Summer Opera Course and in 2012 she was appointed Director of the Saturday Opera Academy at the Wales International Academy of Voice. 2013 saw a brief return to the stage with the Welsh Concert orchestra, conducted by Emmanuel Siffert.

Gwyn L Williams Gwyn has recently retired as Director of Ty Cerdd, a post he held from March 2013. He came to the post from 5 years spent developing the Cultural Olympiad programme in Wales as Creative Programmer for London 2012. This was an Arts Council of Wales appointment.

He was educated at Bangor University and at the Royal Academy of Music in London. He worked as a professional musician in the capital before returning to Bangor as lecturer. In 1980 he joined the BBC becoming Senior Music Producer for Radio 3 in Wales. This was a post he held for 18 years relinquishing it to travel as visiting professor to Oklahoma City where he was responsible for the choral programme and the Oklahoma Film Institute for one academic year. In 1998 Gwyn was appointed Honorary Lieutenant Governor of the State of Oklahoma.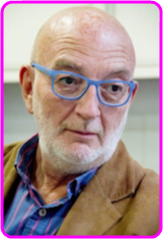 At the beginning of the Millennium Gwyn was appointed Chief Executive of the Llangollen International Musical Eisteddfod and was responsible in particular for developing the evening concert strand, the programmes for young people and for raising a surplus of £0.5 million for the festival's bank accounts.

Gwyn has travelled extensively as a conductor. In Buenos Aires he gave master-classes on Britten, Tippet and Stanford to choral conductors and conducted a concert of British music alongside the student conductors. This continues a 25 year relationship with the music of South America. He is honorary member of the International Music Council of Argentina.

Gwyn's spare time has been spent riding his BMW motorbike and more recently raising pigs. City-life has put both loves on temporary hold.
Lucy Robinson:
Lucy Robinson is passionate about performing Baroque music on historically accurate instruments, not only studying the techniques of the time but exploring the environment in which it was written—even what the musicians read and ate. To this end she studied at York (BA), Cambridge (PhD on the Forquerays) and the Brussels Conservatoire with Wieland Kuijken. Lucy has subsequently performed in venues from the Wigmore Hall to Fez to Sydney Opera House. She hosts Baroque summer schools in Marnaves, France.

Lucy has an international reputation for her research into Baroque music, especially into the viol and French music. She has published editions of Bach (Faber) and Couperin (Le Pupitre), and over 20 articles for The New Grove; she reviews regularly for Early Music. After 12 years as Head of Postgraduate Studies and Research at Royal Welsh College of Music and Drama – where she currently teaches the viol – she has just published a cookery book: The Grain-free Vegetarian.