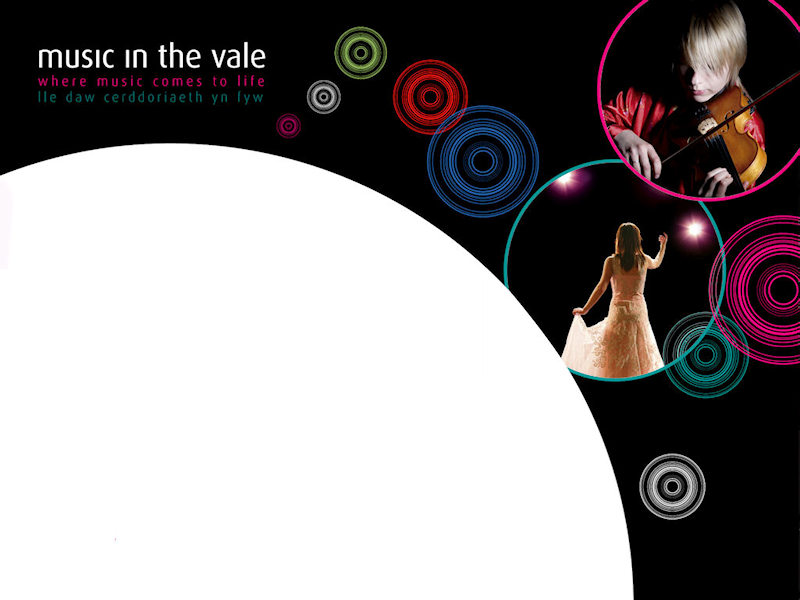 The Committee:
Do you think you might like to join us? Then please contact us at
enquiries@musicinthevale.org.uk
John Reynolds - Chairman
Sue Taylor - Vice Chairman / Publicity
Dawn Bowers - Secretary
Phil Bowers - Treasurer
Sheelagh Lewis
Naomi Gaffney
Patricia Read
Marged Hall
Allan Grayson-Jones
Tracey Cookson
Sally now lives in Llantwit Major and works as an accompanist and teacher as well as performing with her violinist husband and professional colleagues. They have played in Brecon, North Wales and Norfolk and often give concerts in the Cardiff area. They have recently been joined in concerts by their young son who is a talented 'cellist.
Sally was accompanist for the Cowbridge Amateur Operatic Society for nine years and was musical director for their performance of "Yeoman of the Guard".
She is the accompanist for the 90 strong Cardiff Bach Choir and plays continuo in their concerts. She is also one of the official accompanists for 'Music in the Vale'. She gives piano lessons at the Cathedral School, Llandaff and has an extensive private teaching practice.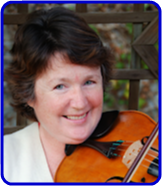 Naomi Gaffney:
Naomi studied music from an early stage, first on the piano and then the violin. She gained a place at Royal College of Music London, where she stayed for 3 years and then did a post graduate course at the Royal Academy of Music, London. It was during this time that she changed to the viola as she much preferred the sound and register of this mellow instrument.
In 1978 she was appointed to the BBC Welsh Symphony Orchestra (as it was called then) and quickly progressed to the position of sub principal viola. She left in 2000 to pursue other opportunities and to increase her teaching hours which includes teaching privately and at the Junior Conservatoire on Saturdays.
She also freelances and is an examiner for Trinity College, London.
More recently her commitments have involved coaching on the NCO orchestral course.
Our Patrons:
Ex Officio Advisor:
Rebecca Evans
Owain Arwel Hughes CBE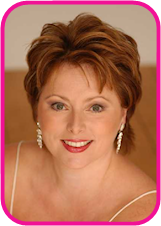 She has also established a major operatic career in America where she has sung Susanna and Zerlina for the Metropolitan Opera, New York; Susanna for the Santa Fe Opera; Pamina and Adèle (Die Fledermaus) for the Lyric Opera of Chicago; and Zerlina, Anne Trulove (The Rake s Progress) and Adina (L Elisir d Amore) for San Francisco Opera.
Her forthcoming engagements include Liu (Turandot) at the Welsh National Opera and Countess Almaviva at the Royal Opera House, Covent Garden.
In concert she has appeared at the Salzburg, Edinburgh, Tanglewood and Ravinia Festivals and she is a regular guest at the BBC Proms. Her engagements include the San Francisco Symphony with Tilson Thomas, the Boston Symphony Orchestra with Tate, the Orchestra of the Age of Enlightenment and the Scottish Chamber Orchestra with Mackerras, the London Symphony Orchestra and the Monteverdi Choir and Orchestra with Gardiner, the Sapporo Symphony Orchestra with Otaka and the Accademia Santa Cecilia with Pappano.
In recital, she has sung at the Wigmore Hall, London; and the Barcelona, Ravinia, Buxton, Belfast and Beaulieu-sur-Mer Festivals.
A Grammy Award winning artist, she has recorded prolifically including Marzelline, Pamina and Gretel with Sir Charles Mackerras, Ilia with David Parry and Laila with Brad Cohen (Chandos); Nanetta with Sir John Eliot Gardiner (Philips); a series of Gilbert and Sullivan recordings with Sir Charles Mackerras and a solo recording of Italian songs (EMI). On television she has appeared on the BBC in Maestro , as Belinda (Dido and Aeneas) and as host of her own series A Touch of Classics .
Rebecca Evans - Patron:
Rebecca was born in South Wales and studied at the Guildhall School of Music and Drama.
At the Royal Opera House, Covent Garden, she has sung Mimi (La bohème), Pamina (Die Zauberflöte), Zerlina (Don Giovanni), Despina (Così fan tutte) and Johanna (Sweeney Todd) and at the Bayerische Staatsoper, Munich, her roles have included Ginevra (Ariodante), Ilia (Idomeneo), Susanna (Le nozze di Figaro), Sophie (Der Rosenkavalier) and Zdenka (Arabella). Elsewhere she has sung Despina at the Deutsche Staatsoper, Berlin; Ilia for the Netherlands Opera and for the Opera de Lausanne; the title role of The Cunning Little Vixen for Scottish Opera and Donna Elvira (Don Giovanni), Romilda (Xerxes), Ginevra and Governess (The Turn of the Screw) for the English National Opera. A favourite at the Welsh National Opera, her roles there have included Mimi, Countess Almaviva (Le nozze di Figaro), Pamina, Ilia, Marzelline (Fidelio), Norina (Don Pasquale) and Gretel (Hänsel und Gretel).
Committed to the highest level of music education for young people Owain Arwel Hughes accepted the position of Music Director of the National Youth Orchestra of Wales in 2003, the oldest such youth orchestra in the world.
He has held the titles of Associate Conductor of the Philharmonia Orchestra, London, the BBC National Orchestra of Wales and Principal Associate Conductor of the Royal Philharmonic Orchestra. As Principal Conductor of the Aalborg Symphony Orchestra, Denmark, he raised the orchestra's profile with major recordings of Danish music. Acclaimed for his direction of large scale choral works Owain Arwel Hughes had a highly successful period as Conductor of the world famous Huddersfield Choral Society between 1980 and 1986.
Owain Arwel Hughes enjoys a long-standing relationship with the recording label BIS for whom he has recorded the entire orchestral, concerto and choral output of Vagn Holmboe and all Rachmaninov's symphonies and concertos. Recently released recordings include Holst's Planets with the Royal Philharmonic, the complete Brahms symphonies and overtures with the Stuttgart Philharmonic and the complete Tchaikovsky piano/orchestral works with the Aalborg Symphony Orchestra. Releases with BIS in 08/09 include the world premiere recordings of Schnittke's Concerto Grosso and Symphony No.9 with Cape Philharmonic Orchestra. Future releases in 10/11 include Walton Symphony 1 and 2 with the Orchestre National de Lille and a CD of the music of Arwel Hughes with the Royal Philharmonic Orchestra.
Arwel Hughes' conducting commitments include the Royal Philharmonic Orchestra, Philharmonia Orchestra, BBC Concert Orchestra, Newfoundland Symphony Orchestra, Aalborg Symfoniorkester, BBC National Orchestra of Wales, Royal Liverpool Philharmonic, Cape Philharmonic Orchestra, Bournemouth Symphony Orchestra and the Orchestre National de Lille.
Owain Arwel Hughes' contribution to music has been marked with honorary doctorates and fellowships at nine universities and conservatoires. In 2004 in recognition of his services to music and charity he was awarded an OBE and in January 2009 he was the recipient of a CBE.

Owain Arwel Hughes CBE: Patron

Principal Guest Conductor: Cape Philharmonic Orchestra
Music Director: Camerata Wales
Music Director: National Youth Orchestra of Wales
In a career spanning 40 years, Owain Arwel Hughes has conducted and recorded many of the world's leading orchestras. In November 2007, he was appointed Principal Guest Conductor of the Cape Philharmonic Orchestra with whom he has recently conducted and recorded the world premiere of Schnittke's monumental choral work, Nagasaki. As Founder and Artistic Director, Owain Arwel Hughes is the driving force behind the success of the Cardiff Welsh Proms. Inaugurated in 1986, it has become one of the major UK music festivals attracting orchestras and leading artists from around the world.

ORGANISATION
Dawn Bowers - Secretary:
"My first involvement was in 2002 when my friends, Joan and Armando Tartaglia (two of the initial founders of the competition) heard that my daughter was taking singing lessons and suggested she entered the junior section. Following this positive and encouraging experience for my daughter, I was very easily cajoled into joining the committee of like-minded volunteers to ensure the competition could continue to be a success."

Dawn's career in administration and IT made her the obvious choice as Minutes Secretary when she first joined the committee in 2003. She then became Secretary proper from 2005 until 2011. After a short break she is now back on the Team and looking forward to the familiar challenges of the next competition and hoping to see the number of entries continuing to grow.
Phil Bowers - Treasurer: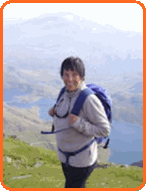 Patricia Read:
Patricia has been a long term supporter of Music in the Vale since its beginnings at Barry Leisure Centre! She has a love of music and especially likes to hear young voices singing in welsh!
In 2010 she was asked to join the committee and has seen big changes in the move of venue from Barry to Cowbridge. She is looking forward to the challenges of the 2012 competition.
John Reynolds, GRSM ARCM LRAM - Chairman:
Sue Taylor - Publicity:
John won a scholarship to the Royal College of Music in London, where he studied with Thea King and Colin Bradbury, and won many college prizes. He was also the recipient of an award at the Royal Overseas League Competition. As a freelance musician, John played for all of the BBC Orchestras and was Principal Clarinet in Kent Opera under Sir Roger Norrington.
John has held teaching positions at the Guildhall School of Music and at Chethams School of Music in Manchester, and he was Director of Woodwind Studies at the Royal Northern College of Music prior to his appointment at RWCMD. He is a senior moderator, trainer, examiner, and consultant for the Associated Board of the Royal Schools of Music.

Sheelagh Lewis:
Sheelagh studied at Cardiff College of Music & Drama and then taught in London. After moving to Jamaica, she taught Music in a private school there for 6 years. Upon her return to the UK, she moved to Landaff and now lives in Llancarfan. Sheelagh taught in Rhydypenau Primary School for 15 years. She is now enjoying her retirement and her involvement with Music in the Vale maintains her lifelong interest in Music and Young people.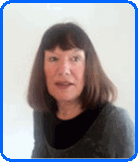 Tracey Cookson:
Allan Grayson-Jones
Sally Tarlton - Ex Officio Advisor:
Sally studied the piano and 'cello at the Royal College of Music then took a post-graduate répétiteur's course at The London Opera Centre. She worked in London for many years as an accompanist and coach and played for several opera groups and large choirs as well as regularly accompanying singing master classes. She also played harpsichord continuo for many different choral societies.
She was a founder member of the Helios Orchestra in London and appeared with them in many concerts including the Purcell Room at the South Bank. She has also performed piano concertos with the Dinas Powys Orchestra including Beethoven's Triple Concerto.
Educated at Cathays High School and studied the French horn, becoming a member of the National Youth Orchestra of Wales from 1956. Between 1960 until 1981 Allan worked in the banking and insurance industry until 1981 when he went into the IT market. In 1991 he became Sales Director of one of the leading distributors of Alcatel Lucent communications equipment until his retirement in 2010.
For the last 30 years Allan has continued playing French horn in the Cardiff Philharmonic Orchestra. He is also Business Director of the City of Cardiff Symphony Orchestra and in October 2013 was appointed Corporate Director of Camerata Wales Chamber Orchestra which is regularly heard on ClassicFM. Allan has been Business Advisor on the Advisory Panel of The National Youth Orchestra of Wales for the last 10 years and is passionate about the development of music for young people in Wales.
The son of a serviceman, Phil was born in Malta and grew up in the south of England till moving with family to Malaysia for two years at the age of 8-10. Returning to Plymouth where he spent his secondary school years.
He left school at 16 and joined the Merchant Navy, spending all his time on Oil Tankers rising to the rank of Captain. Transferring ashore in the late 80's to work in the Oil Industry ashore in Swansea finally becoming Terminal Manager. He finished his career early in the new millenium having spent time as a Marine Consultant, travelling around the World in this role until retirement in 2009.
He has not got a musical bone in his body, but has supported Music in the Vale since 2004 when he was dragged on board by Dawn in the role of Treasurer and Webmaster, and enjoys seeing the valuable experiences and opportunities it gives to young local talent.
Marged Hall: